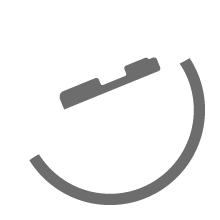 FTW Coatings
FTW Coatings offers high quality, durable Cerakote coatings for firearms.  If you need it coated chances are FTW Coatings can accomplish the task in hand for you the customer.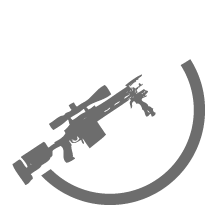 Cerakote Firearm Coatings
Cerakote™ is a Division of NIC Industries, Inc. and was founded in 1984 with a focus on developing and manufacturing the highest performing line of ceramic coatings available anywhere in the world. To date Cerakote™ has developed over 70 ceramic colors and finishes and is used by more firearm manufacturers than any other firearm coating. This makes Cerakote™ the world leader in firearm coatings.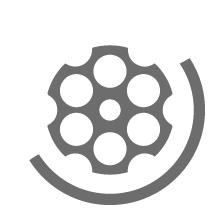 Cerakote Ceramic Coatings
Cerakote Ceramic applications make your parts better by enhancing performance, increasing durability and providing an eye-catching color. On the aftermarket side, car and motorcycle fans love to see their ceramic colored headers and pipes. The engineers we work with can sleep easy at night knowing our high performance coatings are hard at work preventing corrosion and keeping heat under control.
Cerakote Coatings
Cerakote™ Firearm Coatings provide a durable, weather- and corrosion-proof, ceramic-based protective finish that resists scratching, chipping, and abrasive cleaning solvents. Hardener and paint chemically bond into an ultra-thin coating that adheres to almost any surface for a clean, professional finish.
Production Work
At FTW we can handle your production work needs.  We do production work for large firearm manufacturers, knife manufacturers, machine shops and even aircraft.  No job is too large, contact us direct for volume pricing.
Custom Paint Schemes
Here a FTW Coatings we can customize a camo design, do custom lettering and logos as well as custom mixs of any color you need.  If you have a design in mind we can accomplish it.
Warranty Available
When you bring your firearm to FTW Coatings not only do you get world class service and support you will also get a world class warranty.  FTW Coatings offers a 1 year warranty and will re-coat your gun for free if the coating fails.
FTW Coatings
CeraKote is FTW Coatings premier firearm coating product. If you want the very best coating available look no further. CeraKote was designed to provide a high quality, long lasting finish, with high corrosion protection and durability. CeraKote is available in two compounds "C" series which is an ambient cure coating & "H" series which is a heat curable product that cures at 300 degrees F, in 1 hour. Unlike Teflon based gun coatings the "C" & "H" series of CeraKote offer excellent levels of hardness and abrasion resistance because of their unique ceramic backbone.  CeraKote is available in 31 standard colors, but any of the colors can be mixed to make a custom color if you desire.

CERAKOTE PRICING INFORMATION
From one off custom jobs, to full on production work, no job is too big or too small.  Contact us direct for volume pricing.
Slide Distressed Flag 2 Color
Slide Dist Flag Red/Blue 4 Color
Polymer Frame Single Color
Alum/Steel Frame Single Color
Alum/Steel Frame Distressed
Tiffany Blue Pistol Complete
2 Color "Tiger Stripe" Complete
Barreled Action Grunge Camo
Upper Lower Handguard Combo
PRICING MAY VARY DEPENDING ON COLOR AND PATTERN.
PRICES DO NOT INCLUDE TAX.
Shipping Information
BEST SHIPPING METHOD FOR SENDING HAND GUNS UPS Information 
BEST SHIPPING  METHOD FOR SENDING RIFLES USPS Information
All firearms shipped to FTW Coatings must be shipped with the FTW Coatings Shipping form enclosed with the firearm.  The PDF version of this form can be downloaded from the link below.
FTW Coating's Shipping Form
FTW Coatings Contact
Address:  807 E. Harry, Wichita, KS, 67211
Email: [email protected]
Telephone: 1-316-943-5800
Hours: 9:00AM – 5:00PM CST